Become the most impactful person in the room.
Become the most impactful person in the room.
CONSULT PERSONALDIENST-LEISTUNGEN
LANDESÄRZTE-KAMMER HESSEN It is not our abilities that show who we are, but our choices. It is not our abilities that show who we are, but our choices.
CLIENT LOVE. SOCIAL PROOF.
Vanessa Laszlo impressed me with wit, eloquence and sound knowledge. She offers serious, high-end coaching. No chaka chatter. You get the opportunity to reflect and exchange ideas in a relaxed, concentrated and trusting atmosphere. Vanessa exceeds expectations. She is analytical, honest, challenging, gracious and encouraging.
A clear, straight-forward and quick thinker, decisive, cordial, solution-oriented and enormously motivating, Vanessa helped me to progress both in my personal development and in my career. Vanessa Laszlo gets my full recommendation as a personal high-performance coach for top executives!
With her warm and brutally honest manner, Vanessa manages to analyze situations comprehensively and applies her expertise in a targeted, empathetic and highly individual manner. Each of her coaching sessions is full of energy, motivation and solutions.
No non-sense, verbal momentum and astute powers of observation: Vanessa's coaching style helped me to define the position of the "CEO in my life".
When I heard her speak in a larger group for the first time, it was immediately clear to me that I would also like to work with her directly.
I had a strong desire to live my own leadership style and to break out of certain identity boundaries. In the meantime, I had also become aware that there was always "more and more work" in my role and I had not the slightest interest in finding myself being a "worker ant".
Through our 1:1 coaching we have sharpened my self-awareness . Vanessa highlights qualities that give me the courage to forge my own way. For example, I now use "my disruptive competence and my razor-sharp judgment" in a different way and determine my day-to-day work more than ever. A very important goal for me!
Together we tested different interaction strategies using concrete examples. My previous toolbox has definitely been expanded – I now use files, hammers and glue much more consciously.
"Clarity is not at the beginning" – rather I have learned to react to my need, to want to develop myself further and to find the energy for it in my own strengths and experiences.
"Showing more of myself" will be the building block of my further career.
What really are the underlying mechanisms of human interaction? How does your own organization tick? What are effective interventions and why? Vanessa has profound knowledge and many years of experience in exactly this area. Vanessa helped me to better understand people, their reactions and my own impact. She provides the necessary knowledge gain to take companies to another level.
Vanessa inspires. She asks new questions that really help you. She analyzes in a flash, asks again, inspires, motivates, strengthens. Everything that was previously in chaos becomes crystal clear! Vanessa is the most articulate person I have ever met. She blows you away! In one perfect sentence, she sums up what you've just been trying to explain for 10 minutes. Vanessa is not only very intelligent. She is professional, authentic and refreshingly personable. She helped me a lot when I needed it!
Accompaniment by Vanessa is exclusive, intelligent and a super-fast sound amplification for: your own sound, your clarity in decision-making processes, your professional identity and integrity. Through lightning-fast analytics and language, through highly effective interventions and empathy, through personal strength of character and resonance.
As an organizational developer, I have a broad insight into the coaching landscape – Vanessa is of unique quality.
WWVD?
What would Vanessa do?
 This is the first sentence that comes to my mind when it comes to leadership.
Understanding the psychology around leadership is essential to successfully pick up everyone around you and on your team.
 Since starting coaching sessions with Vanessa, I have been immensely successful in growing – in all areas of my professional life as well as my personal life!
 Vanessa gets you to be the pilot to steer your teams, your business partners, your daily life and yourself.
 So: do you know where your north is and does your crew know it too?!
Translated with www.DeepL.com/Translator (free version)
As a coach, Vanessa intuitively and quickly picks up your key issues. 
She absolutely is a true people reader! 
After my meetings with her, I was left energized and empowered to move forward on to my next step.
Vanessa's analytical skills and extremely professional attitude,combined with her outstanding systemic and resource-oriented approach are simply a pleasure to experience
Vanessa is an exceptional observer and listener – she can immediately recognize the core of your message and focus on it's crucial parts. She is warm, empathic and 100% professional. She can highlight what's the best in you, inspire and motivate you – all that based on her psychological insight and not on some motivational slogans. This is how coaching should look like!
Your communication is…
A short-term investment in your feelings and thoughts as well as in those of your counterpart and thus determines how you are perceived.
A medium-term investment in your leadership skills and therefore into what you can achieve.
A long-term investment in how you perceive yourself, in your identity and therefore in your fundamental realm of possibilities and your success in life.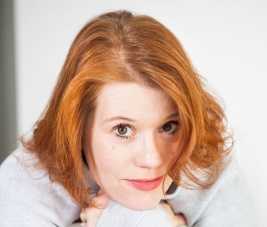 The data sent will only be processed for the purpose of handling your request.
You can find more information in our privacy policy.